Pegaso International, headquartered in Malta, is a Lifelong Learning HEI established by registration n. C71423 of July 13, 2015, accredited by the Malta Further & Higher Education Authority with Licence n. 2016-001.
Pegaso International is member of the Multiversity Group, a network of universities aiming at providing international students worldwide with a flexible, inclusive and accessible education.
Pegaso International is the educational model of the future: open, suitable for all, inclusive, flexible. Pegaso International delivers an online multilingual educational offer aimed at ensuring more job opportunities worldwide and the possibility of achieving a better educational qualification in the most requested study fields.
Our Mission
Pegaso International's main goals are:
providing a competitive undergraduate, graduate and postgraduate education that offers a global perspective and is characterized by high-quality teaching and distinctive study programs
enriching our learning and working environment by providing a multilingual community that attracts and supports an international staff and student community
providing opportunities and resources that facilitate work-life balance.
Pegaso International aims to introduce European standards of education and to carry out the training and assessment with modern methods in innovative professional environment, maximising opportunities through generating knowledge, innovation and enterprise.
Mission and Vision
Pegaso International embraces the philosophy of sustainable development and its priority values are:
development of the personal qualities of the students in order to achieve the maximum of their intellectual potential
international character of higher education as a means of achievement and maintenance of high quality standards
international academic staff composed of lecturers coming from foreign universities and international academies
encouragement of students' initiatives and skills for self-learning, acquiring "portable" knowledge, key competencies and skills.
Pegaso International is innovative in its approach by delivering initiatives and events that are appealing and accessible to students and meet the demands of the today's and tomorrow's professional world.
Welcome Note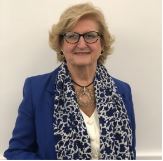 Pegaso International's great challenge arises from Malta, thanks to its strategic political and cultural function in the Euro- Mediterranean area. We aim to build and disseminate a platform of knowledge under a global perspective, investing more in education, in basic training and in life-long learning with a focus on the outlook for the future. Our digital technologies can foster equality of opportunity and ensure social integration. It is only by creating alternatives and thus conditions of education, training, employment and social welfare that we create a fertile ground for dialogue and peace. Pegaso International is facing a competitive and global challenge: we are working hard at our best to succeed in our ambitious project.
Prof. Luigia Melillo